On the day named after civil rights icon Martin Luther King Jr., residents and elected officials joined members of the Paducah-McCracken County chapter of the NAACP to honor King's legacy. The group carried the message of one of the anthems of the 1960s civil rights movement: "A Change is Gonna Come".
About 75 people marched from the Robert Cherry Civic Center on Park Avenue for half a mile to the MLK Memorial which stands between Park Avenue and Martin Luther King Jr. Boulevard. They marched to songs like "We Shall Overcome" and Michael Jackson's "Man in the Mirror" played from a portable speaker.
The march was followed by the 32nd Annual NAACP Luncheon, which featured Paducah native and former NFL player George Wilson as master of ceremonies and Aaron C. Rollins Jr., chairman of the Urban Affairs Department. and public from the University of Louisville, as presented speaker.
Addressing an audience of elected officials and community members, Rollins taught the crowd of 200 a lesson he learned growing up: make the most of the time you have.
"You have control of your dash," Rollins said, quoting his childhood Sunday school teacher. "Each obituary and each tombstone bears three things: it has an anniversary… a date of death and a hyphen. You do not control your birthday. As believers, we believe that we have no control over your date of death. But you have control over what you do in this dash.
Rollins also reminded attendees that King was not the revered figure at the time of his death that he is today. Rollins honored King's courage for standing up for human rights and economic rights towards the end of his life at the expense of the loss of supporters he gained by marching and defending civil rights.
Incorporating Sam Cooke's "A Change is Gonna Come" throughout his speech, Rollins' message was that the fight for equality is not over. During an interview for a college job at Carbondale in 2013, Rollins said another African-American person who worked there warned him about "sunset towns" near Carbondale, or communities of whites who seek to exclude non-whites. Rollins said the people had an obligation to raise their voices and not be silent.
"I believe we have a moral obligation to face the evils of the day," Rollins said.
During the march, Reverend Alfred Anderson of Lincoln Heights Missionary Baptist Church in Paducah asked who would be the next great local civil rights leader who would stand up for the rights of black and disadvantaged people in the community.
"Change will not come just because you are sitting in the stands, sitting on the sidelines. You have to be in the game. We have too many spectators who are just watching the game of change rather than putting their skin in the game" , said Anderson.
Wilson said it is the responsibility of those in positions of power, authority and importance to use those positions to help the next generation.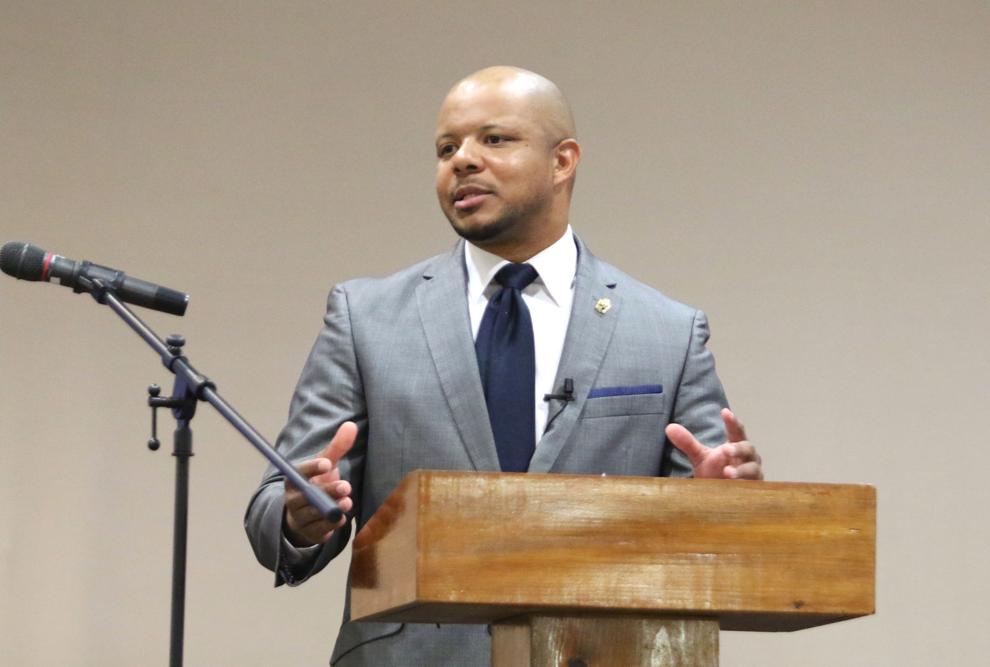 "We must use our positions and our stature to build and prepare a clear path, unobstructed, without shortcomings, with our resources, for the next generation to come behind us, standing on our shoulders," Wilson said.
The NAACP also awarded scholarships and recognized individuals for their contributions to the community.