"I started a fire," said religious persecution survivor Mariam Ibraheem. Her eyes were stern but kind as she remembered being imprisoned and sentenced to death for her Christian faith.
Born on November 3, 1987 in a refugee camp in eastern Sudan to a Muslim father and a Christian mother, Ibraheem said "danger lurked in every dark corner". Illness, abuse and poverty plagued his life. Throughout these trials, his mother, who had fled war in neighboring Ethiopia, raised her children in the trust and love of God.
In 2013, a Sharia court sentenced Ibraheem to 100 lashes and death by hanging for marrying a Christian. She was condemned for rebelling against her father's faith and forced to renounce Christ. Ibrahim was pregnant with her second child at the time and gave birth to Maya while in chains in prison. His story sparked an international outcry from Pope Francis, the United States and other embassies of various governments, which ultimately led to his release.
Today, Ibraheem advocates for victims of religious persecution and domestic violence as co-founder and director of Tahrir Alnisa's Global Mobilization, "Liberate Women." In an interview at the 2022 International Religious Freedom Summit, Ibraheem shared his story of boldly maintaining his faith and his thoughts on the ongoing genocide in Ethiopia.
This conversation has been edited for clarity.
Donate $25 or more to The Roys Report this month and you'll receive a copy of "Untwisting Scriptures: Wolves, Hypocrisy, Sin Leveling and Righteousness" by Rebecca Davis. to donate, click here.
What was it like growing up as a Christian in a predominantly Muslim region?
Mariam Ibrahim: I mostly grew up with my mother. My mother, originally from Ethiopia, had fled the war and moved to a refugee camp when she was 10 years old. And then my father is from Darfur in western Sudan. He had to leave the area because he was involved in the honor killings of his sister and another man from another tribe. It could have started a tribal war, so he fled the area. He met my mother when he was a bus driver at the refugee camp where my mother was living.
I grew up in a convinced Muslim community. So there were so many restrictions. I faced a lot of challenges in school with religious education. As a religious minority – as Christians – I and my siblings were forced to study Islamic teaching and then memorize the scriptures. We were forced to repeat passages from the Quran that offended us. Some describe the unbeliever and say they deserved to die. But I'm glad I had my mother, who always shared with us what she learned about Jesus and prayed.
Your mother was in an interfaith marriage. How did this impact your upbringing?
Ibrahim: After my father passed away when I was six years old, my mother moved us to a town. My mom had to change our names so my dad's family wouldn't find us because my dad was involved in an honor killing, as I mentioned. I had no communication with my father's family.
I grew up with my mother, who was a Christian. But according to Islamic law, children born of an interfaith marriage with a non-Muslim mother must follow their father's faith. So, according to the law, I was considered a Muslim. So for me, growing up as a Christian, even if my mom was alive, she might get in trouble with the government. She feared losing custody of her children.
What events led to your incarceration?
Ibrahim: I married Daniel. He was a Christian from South Sudan and an American citizen. But it was never my intention to come to the United States. I started my business in Sudan. I continued to serve my church community, building my life and my family in Sudan. I love the United States. I love freedom. But at that time, it wasn't like an option for me. I didn't want to build my life in a new country. And then all of a sudden, with a phone call from the police, my life was turned upside down and I had to face trials and jail.
Tell me about your trial.
Ibrahim: My father's family came after me. They handed me over to the police. It was a big problem because according to Sharia, I'm not supposed to marry a non-Muslim. So I was accused of adultery and apostasy because I had a child with this man. No matter what I told the judge, my marriage was ruled invalid.
I was sentenced to 100 lashes and death by hanging. So when I say that, a lot of people say, "Oh my God, did that really happen?" And yes it happened to me. The police and the judge told me that was normal in a Muslim country. The Apostasy Law is no longer in force in Sudan, but there are many other laws, such as family law and public law, which are still in force. Sudan still has a problem guaranteeing religious freedom.
How have you maintained your faith in the midst of persecution and adversity?
Ibrahim: When I looked at the situation, I was not a criminal. I didn't deserve to go to jail. I have witnessed so much injustice, so much suffering and so much brokenness. Even before I went to prison, as a believer and as a religious minority, we were persecuted on different levels. But when it happened to me, I knew God had something for me. I knew his plan was to give me hope and a future, not to destroy me and not hurt me. I didn't ask God, "Why me? I asked God, "What do you want to teach me? What is my purpose here? Because everything happens for a reason.
I had no communication when I was in prison. I wasn't even allowed to keep a piece of paper. But I prayed and people heard about me and my children. They came to pray for me and plead for us.
How have religious freedom groups helped you get out of prison?
Ibrahim: Many people have been exposed to the reality of the persecution through my story. I lit a fire. Many groups gathered and called for my release. They prayed at the White House and called on government officials to step in and defend me as well. I am truly grateful for the advocacy that has been done on my behalf. I was released and transferred to the United States on July 31, 2014. It meant a lot to me. As an immigrant, I'm still learning a lot. But I was able to build a really good community support system. I feel like I belong everywhere I go.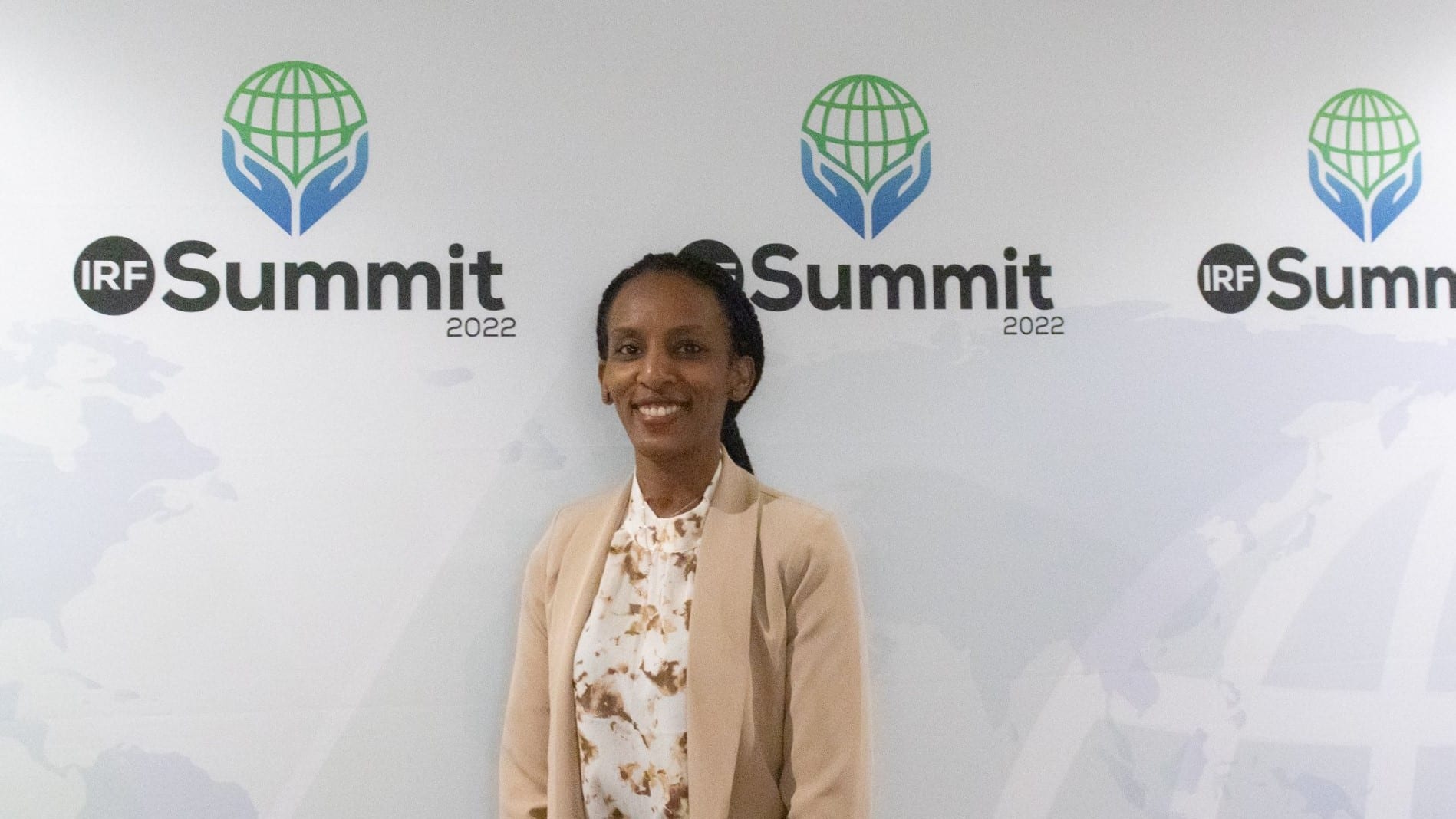 There is an ongoing genocide in Ethiopia. Could you share your thoughts on international involvement in this conflict?
Ibrahim: This is a conflict over land, seats of government and power. War is the enemy of humanity. War brings famine, displaces people and halts development. Christians in Ethiopia have in fact always been targeted during wars. Women also suffer a lot during the conflict. Like my mother lost everything. She lost her entire family and then left her home country. So it's really sad for me to witness the conflict in Ethiopia because I can see my mother's face and eyes in every woman and child who flees the war.
The international community has a huge responsibility to step in and help. We need to see someone be held accountable for what they did in killing civilians. We should also commit to providing policy recommendations and talking about what is happening to these people. We need to share their stories. Stories are so powerful.
How have you used your story to empower other women?
Ibrahim: In 2019, I co-founded Tahrir Alnisa ​​with religious freedom advocate Naghmeh Abedini Panahi and Anne Basham, who is a government relations professional. We work to help women escape and recover from domestic violence and religious persecution. I am proud to support women by providing housing, food, medical care, legal assistance and post-traumatic recovery. I also sit on the board of Anti-Trafficking International.
Since I left Sudan, helping persecuted women has been my life goal and my passion. I know my life was spared for a reason and I want to spend every moment giving glory to God, both in word and deed.
To learn more about Mariam Ibraheem, read her book "Shackled".
Deborah Laker is a staff editor at ReligionUnplugged.com. She holds degrees in journalism and political science from Oral Roberts University.