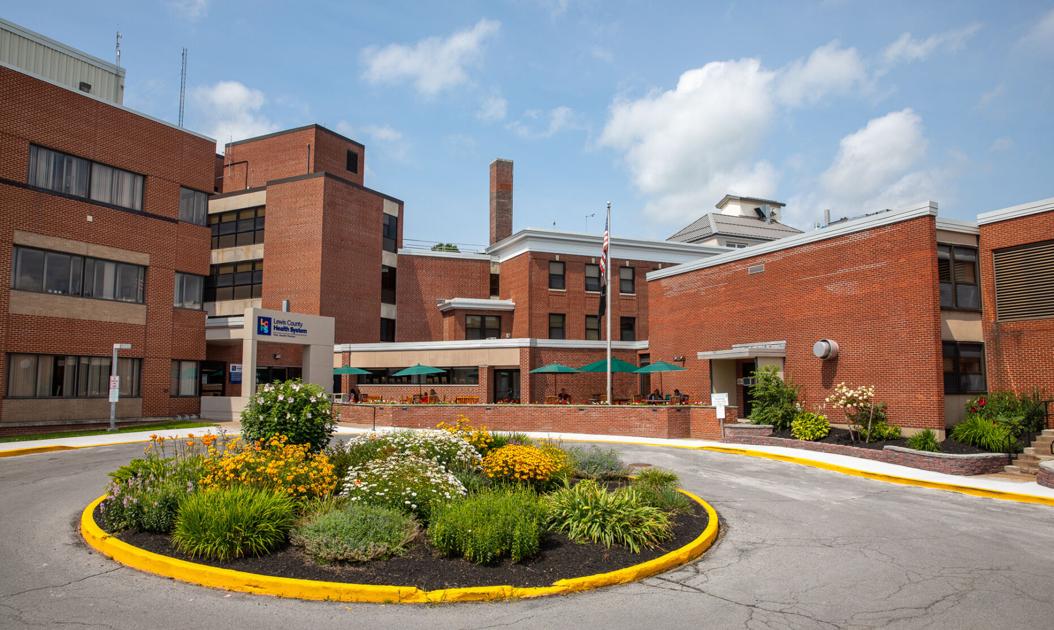 As health system stretches hand over mandatory vaccinations, staff members push back | Best Stories
LOWVILLE – When the state indicated last week that COVID-19 vaccinations would be mandatory for employees of hospitals and nursing homes, the leadership of the Lewis County Health System decided to share the information with employees as soon as possible. Some of these employees are already pushing back.
On Friday afternoon, Managing Director Gerald R. Cayer sent the Department of Health vaccine mandate order to the management team and an email about the order and its details to the rest of the staff, inviting all staff to go through the human resources department. to view the entire order.
"We got this order and I basically helped communicate it to the workforce, making them aware of it, because you can't force something like a vaccination without (letting people) digest the information. "Mr. Cayer said in an interview on Monday. . "In communication, I shared the order and talked about medical and religious exemptions."
The vaccination warrant, signed by Health Commissioner Dr. Howard A. Zucker, requires vaccination against COVID-19 for anyone "employed or affiliated … salaried or not … salaried, member of the medical staff and nurse, contract staff, students and volunteers "in hospitals or nursing homes that could transmit COVID-19, if they are carriers of the virus, to patients, other staff and residents through activities that their role requires them to do.
On Monday, an expanded ordinance added employees in diagnostic and treatment centers, adult care facilities, home care agencies and hospice programs to the list of healthcare workers who need to be vaccinated against the disease. COVID-19, but members of that group have until October. 7 to secure their first shots.
Staff in hospitals and nursing homes are due for their first injections by September 27.
People who do not comply, according to the mandate, will lose their jobs. The reason for making vaccinations mandatory is to stop the spread of COVID-19 to patients and residents who visit care and support facilities, especially with the delta variant, which is "twice as transmissible", according to the document.
Already, there has been resistance from hospital staff.
Some raged on social media while others approached local TV media to denounce the state by telling them what to put in their bodies. A person who worked in clinical services at the Lewis County facility resigned directly due to the tenure on Monday.
According to Mr Cayer, although he tried to open a discussion with the email he sent to staff, no one has contacted internally to discuss the options and voice concerns.
"What I hear from individuals through individuals is that it's a matter of principle. Throughout the pandemic, we worked not to judge whether people were vaccinated or not, but rather to encourage them, make them available (and) provide education. With all of this, we were able to achieve a 66 percent vaccination rate, "Cayer said. "We did not reach the 80% threshold, but with positive engagement, I am proud that we have reached 66%. "
The state has allowed immunization exemptions in order for two reasons: medical and religious.
For a medical exemption to be acceptable, the state of health must be certified by a physician or nurse practitioner as being that which, in combination with the vaccine, is likely to adversely affect the health of the person.
The religious exemption must be granted to anyone who "has a genuine and sincere religious belief contrary to the practice of vaccination".
"The Department of Health does not provide the criteria (for exemptions). They expect each individual health system to provide the criteria, "Cayer said.
While the development of guidelines for medical exemptions will be science-based, finding a way to codify what is a "genuine and sincere" religious belief is much more difficult.
Mr Cayer and his team worked today on what he believes to be the latest draft of these criteria with the hope of having it completed by Friday so that the forms can be filled out by those seeking exemptions. .
People released from the vaccination requirement will be tested weekly for the virus and will wear masks at all times, Cayer said. The type of work and engagement with patients and residents for each person will decide what type of mask will be worn.
"When you mandate adults to do something, it just creates a challenge of personal philosophy just by mandating, so now we have to do it while respecting different points of view," Cayer said. "Hopefully, the lion's share of those who are not vaccinated will choose to be vaccinated. We will do all we can to support this.
Concerns about the potential for the loss of what could be a catastrophic number of staff, in an environment where the workforce is already strained, led the health system team to begin to develop contingency plans in the event. where the worst-case scenario would occur.
"One of the things we do as part of our planning is reach out to each individual so that we can assess what they are thinking and feeling at this point so that we don't wait until the last minute to determine. if anyone is going to be vaccinated, "said the CEO.
The health system is also in the process of clarifying which departments might be hardest hit by the mandate because they have the most unvaccinated staff, calculating what reallocations might be possible to support those departments.
Ultimately, the healthcare system will contact the Department of Health's Surge and Flex operations center for the first time since the start of the pandemic for staffing issues.
Mr Cayer has registered to participate in the public hearing on the vaccination warrant order which will take place on September 2.
"If my entry is chosen, it will give me the opportunity to reflect the challenges that this would pose," Cayer said. "It's really about continuing to staff our service lines, which concerns me a lot."