[ad_1]
Debates and discussions, while essential to a democracy, are only worthwhile when they take place in a free and fair atmosphere. If people from different belief systems discuss the issues with an open mind, there is a good chance of clearing up the misunderstandings and prejudices that prevail between them. But if the debates and discussions turn out to be bait to trap some; if their motive is to create a community frenzy; if their one-pointed agenda is to despise a particular religious community and its faith, it is advisable to keep a safe distance from them.
In this context, the All India Muslim Personal Law Board (AIMPLB), on June 10, issued a serious appeal to religious scholars (ulama) and Muslim intellectuals against participating in these debates on television channels whose "sole purpose is to insult and mock Islam and Muslims". All right-thinking, law-abiding citizens of the land should heed this call.
Journalists in today's world
A good journalist is always expected to honor the socio-cultural sensitivities of each religious, regional and linguistic group. He/she should present all shades of opinion truthfully, without bias. When it comes to taking sides, he/she should be on the side of the oppressed, not the rich and powerful. But what is passed off as journalism today is the opposite of the ethical journalism we were taught in our classroom.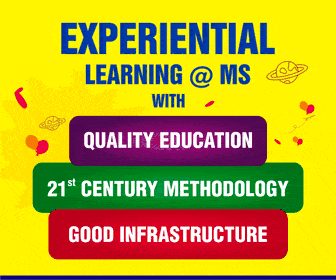 I am ashamed to see that most journalists today have reduced themselves to the status of slaves to the power in place. They are sycophants of their employers and subservient to the ruling elite. Instead of following the constitutional ideals of secularism, they chose to serve the cause of rabid communal and Islamophobic interest groups.
The situation for Hindi media, especially mainstream Hindi channels, is even worse. Hindi TV channels have no tendency to follow basic journalism ethics, nor any respect for the constitution.
The line between market and editorial has blurred for most mainstream media platforms today. The conscience of journalists has been almost sacrificed for small pecuniary gains. The anchor has become the focal point around which the entire media house revolves. Every anchor, regardless of the level of knowledge of the field and the book he owns, tries to meddle in every problem under the sun. The presenter considers himself nothing more or less than a "superstar" in popularity, and as an "dictator" in authority during televised debates.
There is no doubt that the media has always worked under pressure from the ruling establishment, but there are instances where the media has shown its back whenever it matters most. But now things have completely changed. Today, following dictates from above is the only virtue of journalism. Ideally, the debate should be conducted in such a way as to reach a logical conclusion. But here, the match is no longer open, the result is always fixed before the start of the game. In other words, match-fixing has become a norm in the media.
Darbari Journalists Trend
The deal is made by political masters, media owners and presenters. Editorial diversity and the contestation within it cannot be seen. Marginalized but independent voices have no place in the media scheme. The groups of fearless and honest reporters and correspondents are replaced by darbari (official) journalists. Communal elements, which were once active as spokespersons for a particular party, have now turned into 'reporters' and 'journalists'.
Given the questionable nature of such debates, why would a serious and socially committed person join the televised debate? If I had the choice, I would opt for a big "NO".
Karl Marx once called on workers to fight for their rights with the slogan: "The proletarians have nothing to lose but their chains. They have a world to gain." Today, let me rephrase that Marxian maxim: "Muslim participants have everything to lose and nothing to gain from sitting among the hatemongers on popular television channels."
"Shouldn't we use their channel to broadcast our views," a Muslim leader asked me in response to my request to avoid going to televised debates. My response to the gentleman was that a Muslim participant in the debate could earn a few thousand rupees. But does the amount correspond to the damage done to his community and to the secular fabric of the country as a whole?
Today, many people in the majority community have developed a deep resentment towards Muslims in particular and secular forces in general. How could such a worse change be made? The answer is that the minds of much of the majority community are filled with the gunpowder of hatred through these media channels day after day. The intellectual acuity of our people is undermined by news anchors whose only job is to wage a campaign of misinformation and thus vitiate the atmosphere of hate.
Another motive for these Muslim participants in the debate could be to achieve fame. Certainly, coming live on a popular TV is a big draw for most people. Who does not feel happy to receive a comment from a stranger, "I saw you in a televised debate". Sometimes the urge for wealth is less intense than the urge for fame.
I won't say that becoming famous is a bad thing, but the shortcut to fame is definitely unethical. No doubt there is every chance that your provocative statement in a controversial TV debate will make you a known face in society. But the popularity of such a dubious nature will go as fast as it comes as the saying goes "easy to come, easy to live with".
Therefore, anyone who thinks that visiting a newsroom and coming live on TV is helpful in building one's image and catching the public's attention is urged to weigh the consequences.
Movement calculated to keep the common flame lit
After all, television channels do not conduct debates with the aim of developing critical thinking or bringing Hindus and Muslims closer together. It is their calculated gesture to maintain the communal flame. Since profit and popularity are the driving force behind their anti-Muslim perspective, Muslim participants and secular forces should not fall into their trap.
I learned that many popular Muslim faces prefer these communal channels to small alternative media outlets run by Muslim journalists. These Muslim leaders, always ready to give an interview to the mainstream media, barely respond to a Muslim journalist's calls for a statement or a bite. These Muslim leaders do not want to understand the simple fact that by participating in communal television debates, they are giving legitimacy to these media.
I don't mean that Muslims shouldn't talk. Of course they should, it's their right to make their point. But they must exercise discretion in choosing the platform. They should opt for secular media which brings together several small platforms run by young Muslim journalists. They can use their own social media platform to express their views.
It should not be forgotten that it is vested interests that project a Hyderabad-based party with a Muslim president as the true opposition to the government, the country and the Hindus and the sole spokesperson for an entire community. He is invited on TV channels not because they are willing to listen to an educated person, but because his bite helps create a binary and a narrative against Muslims. His statements give the communal media a ruse to play sectarian politics by demonizing an entire community by juxtaposing them with that of a Hindutva leader hailed as representative of the entire Hindu community and therefore passed off as "secular" and "nationalist".
The popular Muslim MP should know the simple fact that speaking intellectually is nothing if not accompanied by deep contemplation. Knowledge and theory without practice on the ground are empty. Change can only be brought about by a combination of the two.
Appeal to Muslims
My heartfelt appeal to Muslims to boycott communal television stations applies equally to Hindus. The majority community has a greater responsibility to restore peace and harmony. Hindu participants must send a clear message to communal media. Advertisers should also steer clear of these Islamophobic channels.
We must protest, but our protest against hate mongers must be democratic and peaceful. A start can be made by keeping a long distance from them as we seek out and support alternative media to spread our goodwill. We need a big chain of free, fair and independent media working at the grassroots level.
Dr. Abhay Kumar is a Delhi-based freelance journalist and writer. He did his Ph.D. (Modern History) from Jawaharlal Nehru University. He also teaches political science and Urdu. You can write to him at debatingissues@gmail.com.
The article was first published by Clarion India
[ad_2]
Source link